our breathtaking newsletter
Weekly gloriousness sent to your inbox.
Saturday, May 26th - 1:00 PM-1:00 PM

DERF Happy Hour
Keep checking back here to find out where the next DERF Happy Hour will be!
Verizon unlimited family sexting plan successful in Kentucky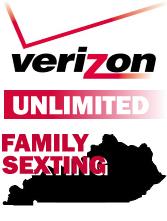 KENTUCKY - Verizon announced this week the highly successful launch of its family sexting plan throughout Kentucky. According to Verizon, the rate of sign-ups among brothers, sisters, cousins, nieces, nephews, aunts, and uncles for the new plan throughout the state has eclipsed any previous wireless promotion in the United States.

Verizon credits the marketing victory with a sound understanding of local cultural norms. Verizon CEO Phillip Landers said, "Our team tailored a wireless product perfectly suited for the high rate of inbreeding in this specific region of the country. We did our homework and developed a product valued by Kentucky families."

Throughout Kentucky, as brothers and sisters and cousins continue to sign up in record numbers for the unlimited family sexting plan, Verizon executives have already begun developing concepts for additional wireless promotions with possible tie-ins to the production of moonshine, home dentistry, Oxycontin use, and the unhealthy obsession with the University of Kentucky basketball program.

Telecommunications business analyst Tyler Selfridge said, "Although this insight has allowed Verizon to beat all of its competitors in Kentucky, initial market tests indicate the state of West Virginia is still open territory for a similar style of competitive wireless promotions."