our breathtaking newsletter
Weekly gloriousness sent to your inbox.
Sunday, December 15th - 5:00 PM-9:00 PM

DERF Happy Hour
Keep checking back here to find out where the next DERF Happy Hour will be!
Tom Cruise annoys Katie Holmes with endless questions about James Vanderbeek.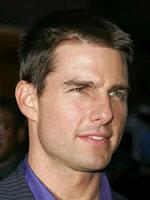 LOS ANGELIS - Although Katie Holmes has openly expressed her love for Tom Cruise she admittedly is growing irritated with his constant curiosity about Homes' former Dawson's Creek co-star James Vanderbeek. "In real life does James Vanderbeek always speak in witty, overly emotional, run-on sentences like he did on Dawson's Creek?" asks Cruise. After studying James Vanderbeek while watching the complete DVD set of all seasons of Dawson's Creek, Cruise has become overly fascinated with the Dawson's Creek star. Some insiders believe it is possible Cruise is dating Katie Holmes merely as a ploy to learn more about James Vanderbeek. Cruise emphatically denies this charge saying, "I admit I am impressed with Vanderbeek and I want to know more about the guy but that's where it ends. My feelings for Katie are totally genuine but it would be great if we could have James Vanderbeek over for dinner one night and maybe talk about doing a Dawson's Creek movie. I think James Vanderbeek would like that."