our breathtaking newsletter
Weekly gloriousness sent to your inbox.
Sunday, March 1st - 12:00 PM-4:00 PM

DERF Happy Hour
Keep checking back here to find out where the next DERF Happy Hour will be!
Judge appreciates T.I.'s dope rhymes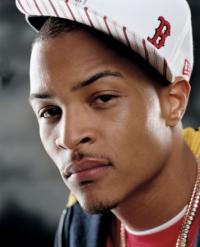 CINCINNATI - Rap superstar T.I. appeared in a Cincinnati court this week as a witness in a murder case in which his best friend was shot to death in a wild car chase on I-75 over two years ago after leaving Club Ritz in Roselawn.

During T.I.'s testimony courtroom attendees were treated to an impromptu performance by the rap mogul. Prosecuting Attorney Michael Rothenberg asked T.I. to spit some fresh rhymes that expressed his feelings about the incident. Court records indicate T.I was straight up fade proof and pimpin fresh. All accounts say T.I. brang it in full effect and his shiz appeared to be off the hook for real.

Through rap lyrics T.I. explained that on the night of the shooting, the vibe was chill and he was mackin' bizotches 3 layers deep at the club. But the situation became unmanageable when a poser started illin' straight up. He explained the hater was warned with a hard core beat down but kept dissin'.

After hearing T.I.'s rap testimony, Judge Walter Levinson said, "Big ups to the witness and the phat rhymes he shared with the court today. The shiznit was tight. He showed skillz that was representn' straight up old school gangsta. I will instruct the jury to give this playa the respek a stone cold pimp deserves."