our breathtaking newsletter
Weekly gloriousness sent to your inbox.
Saturday, January 25th - 11:00 AM-9:30 PM

DERF Happy Hour
Keep checking back here to find out where the next DERF Happy Hour will be!
Angelina Jolie adopts Octuplet Mom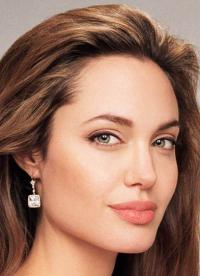 BELLFLOWER, CA - Angelina Jolie has completed the legal process of officially adopting Nadya Suleman, who recently gave birth to the famous octuplets. Nadya, the octuplets, Nadya's other six children and several pets will be moving in with Jolie, Brad Pitt, their six children, several pets, and house staff as early as next week.

Suleman released statements through her agent, publicist, attorney, publicist's agent, and attorney's agent saying that she is looking forward to moving in with the Jolie-Pitt family.

From her home in Los Angeles, Jolie said, "I've always wanted to be a Grandma to 14 kids instantly!" Brad and I are always thrilled to bring more souls into our unendingly abundant circle of love. When I saw Nadya's yearning innocent eyes, I just knew she would be the perfect fertile addition to our family."

The news of the adoption came as a welcome surprise to Angelina's long time partner Brad Pitt. "That's Angelina! Always finding stray kittens, dozens of orphans, and psychotic mothers addicted to fertility drugs to bring home." He also added that the new additions are coming just as he has learned to live without the flash cards of the names of the kids he already has at home.

Reportedly, Suleman has requested that she have her own room in the Jolie-Pitt household, because she feels it would be an undue burden to share a room with Maddox, Pax, Zahara, Shiloh, Knox, Viviene, Elijah, Amerah, Joshua, Aiden, Calyssa, Caleb, Noah, Maliah, Isaiah, Nariah, Makai, Josiah, Jeremiah, or Jonah.