our breathtaking newsletter
Weekly gloriousness sent to your inbox.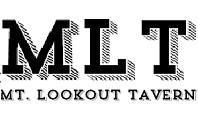 Friday, October 31st - 11:30 AM-11:00 PM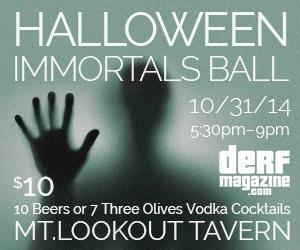 DERF Happy Hour
Friday, Oct 31 - 5:30PM-9:00PM
Boss gets strange looks after telling workers he is in love with them
In a weekly team meeting, Henry Steel, Shift Supervisor at the Ace Machine Tool Company, announced to all fourteen members of his staff that he was in love with each of them. He then asked, "Now that I have told you how I feel, would any of you like to share your feelings?" After a period of awkward silence, Machine Operator Bill Rogers said hesitantly, "I love you too Henry, but more as a friend." Steel responded, "Thanks for letting me know where I stand. Anyone else?" Accounting Clerk Walter Stepanski answered, "Nothing personal Henry, but I'm not looking for a relationship right now." Ted Meyers was on vacation that day and wonders if Henry loves him too. "Iím not saying I want to be loved by Henry. It would just be nice to know."