our breathtaking newsletter
Weekly gloriousness sent to your inbox.
Sunday, March 1st - 12:00 PM-4:00 PM

DERF Happy Hour
Keep checking back here to find out where the next DERF Happy Hour will be!
Larger 'World's Largest Office Party' discovered in China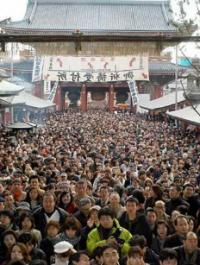 SHANGHAI, CHINA - Organizer's of Cincinnati's World's Largest Office Party grew concerned this week after learning that the actual largest office party in the world has been discovered in Shanghai, China. With a metro area population over 14 million people, Shanghai boasts an office party of over 100,000 people every day. Researchers say the daily party is not an organized event. "It occurs naturally every day after work in various public places." said Sociologist Walter Knowles.

Larger office parties were also discovered in many other large cities including Mumbai, Tokyo, Hong Kong, Sao Paulo, Mexico City, Caracas, Seoul, Rio de Janeiro, New York, Los Angeles, Washington DC, Philadelphia, Chicago, Houston, San Diego, Dallas, San Francisco, Detroit, and Toronto. Mayor Mallory explained, "The office parties in these cities are humbling but Cincinnati's office party appears to hold a safe spot somewhere in the top 100."

To portray the event more accurately, organizers are considering renaming the event. Currently leading the list of name choices is, "Probably The Largest Office Party In The Tri-State". Other names still in the running include, "The World's 53rd Largest Office Party" and "North America's 17th Largest Office Party".
Preliminary

This discovery has also led authorities to question the legitimacy of Cincinnati's World's Largest Chicken Dance. Investigators are currently conducting a worldwide audit of chicken dance records.