our breathtaking newsletter
Weekly gloriousness sent to your inbox.
Saturday, February 1st - 12:00 PM-2:00 AM

DERF Happy Hour
Keep checking back here to find out where the next DERF Happy Hour will be!
Avian flu transmitted via Twitter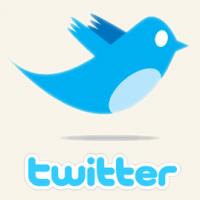 ATLANTA, GA - The Center for Disease Control has determined that the popular internet social media phenomenon Twitter is responsible for the spread of avian flu. CDC officials announced their finding via their Facebook page, to avoid further contamination.

Officials became suspicious after several cases of the flu were confirmed in teenagers who had not left their homes or had any actual social interaction outside of using their cell phones to send tweets. "I had just gotten a Tweet from Ashley telling me that her cat threw up." explained avian flu victim Shannon Marksbury. "Then I started feeling queasy. I thought maybe it was just thinking about the cat puke, but then I got a headache too."

It is suspected a strain of the avian flu has been transmitted via Tweets from one member of Twitter to another for months now. Officials are attempting to trace the strain back to find its origin. "We're obviously exploring all options," said CDC spokesman John Randolph. "So we're not going to prematurely name names. However, I will say that nothing Ashton Kutcher has to say is worth dying over."

Until the strain is contained, officials recommend washing mobile messaging devices, along with your hands after using Twitter.