our breathtaking newsletter
Weekly gloriousness sent to your inbox.
Wednesday, February 19th - 5:00 PM-9:00 PM

DERF Happy Hour
Keep checking back here to find out where the next DERF Happy Hour will be!
Local murderers celebrate record year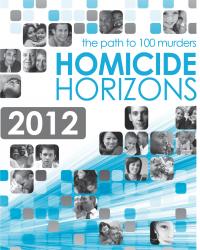 CINCINNATI - Local murderers are still celebrating the record 89 murders committed in 2011. Although the 20010 record appeared safe early in the year, a late rally helped push 2011 into the record books.

Local self-proclaimed murderer, Paul Stempson commented, "It was touch and go for a while but we made some adjustments late in the year. Fortunately the coroner gave us credit for a couple bodies found in vacant buildings in January. If i wasn't already under house arrest for suspician of murder, I would have made several more contributions."

Key members of the murdering community expect next year to be difficult because some of Cincinnati's best murderers in 2011 were either convicted or murdered in retaliation for the murders they committed. "Without those guys I am afraid we will have a tough time setting another record."

"2012 could be a rebuilding year. We will be counting on some of the younger guys to step up and do their part." said Stempson.

A grassroots committee of volunteer murderers convened this month to develop a strategy for reaching a new record in 2012. The group has drafted a report entitled, "Homicide Horizons 2012 - The Path to 100 Murders". The plan, being described by many murderers as visionary, suggests new efficiencies and technologies for aggressively achieving 100 murders in 2012.