our breathtaking newsletter
Weekly gloriousness sent to your inbox.
Wednesday, February 19th - 5:00 PM-9:00 PM

DERF Happy Hour
Keep checking back here to find out where the next DERF Happy Hour will be!
Mallory Prefers Mitchell's Over Phyllis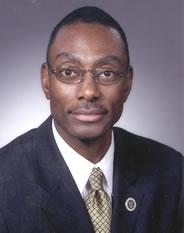 CINCINNATI - For his facials, Swedish massages, mani/pedis, and bikini waxes, aroma therapy, and capuccino with mocha drizzle, Mayor Mark Mallory has declared a winner in the most fabulous beauty salon in the tri-state: It's Mitchells over Phyllis. DERF went on location to ask some of the staff about Mallory's regular visits. Gregory, a strapping young Mitchell's masseur, reported that the mayor specifically requests his services once, sometimes twice every week. And contrary to the rumors about African Americans being stingy with the tips, Gregory insists that our fair mayor is "more than generous" with his post-massage gratuity. So next time you're at Mitchell's and you detect a delicate balsamic floral fragrance with subtle musky undertones the Mayor may be in the room next door!