our breathtaking newsletter
Weekly gloriousness sent to your inbox.
Saturday, February 1st - 12:00 PM-2:00 AM

DERF Happy Hour
Keep checking back here to find out where the next DERF Happy Hour will be!
U.S. Media exhausted from grueling task of dictating Presidential election outcome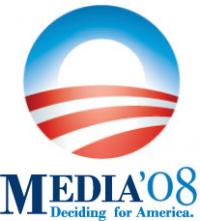 UNITED STATES - Members of the U.S. media feel relieved at the end of their long and successful campaign. Media executives, reporters, and writers say their role as the central figure in the national election was a tiring task.

Katie Couric, CBS News Anchor, said, "Imposing our agenda on American voters while trying to appear unbiased and professional is draining."

When the media began the Presidential campaign two years ago, executives say a tremendous amount of resources were required to improve the infrastructure for systematically imitating responsible journalism.

Les Moonves, CBS CEO, commented, "The pressure that comes with telling America who to vote for is daunting. More than half of the country votes how we dictate. So all eyes are on us during the entire campaign. Can you imagine if throughout the entire campaign everyone you know asked you who they should vote for? That is the magnitude of our burden."

Jeffrey Bewkes, Time Warner CEO, explained, "Hats off to all of the tireless reporters who struggled every day to present immense bias in the form of one-sided poll results, unbalanced coverage, cleverly skewed statistics, and omissions of fact."