our breathtaking newsletter
Weekly gloriousness sent to your inbox.
Saturday, June 23rd - 7:30 AM-12:00 AM

DERF Happy Hour
Keep checking back here to find out where the next DERF Happy Hour will be!
Somali pirates escape disguised as Long John Silvers workers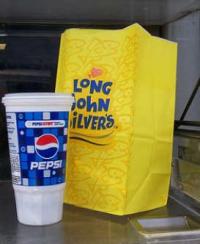 SOMALIA - U.S. military officials believe Somali pirates wearing Long John Silvers uniforms evaded Navy Seals this week. The Navy Seals allowed the suspects to escape after the pirates claimed they were on their way to work the 2nd shift at the Long John Silvers restaurant in Mogadishu, Somalia. Navy investigators learned they had been deceived when a subsequent investigation revealed Long John Silvers does not have retail operations in Somalia.

The pirates further deceived the Navy Seals by generously giving them counterfeit coupons for several buy-one-get-one-free combo platters at Long John Silvers. "We were all looking forward to a nice meal especially the Alaskan Flounder and Lobster Bites. We should have known it was too good to be true." said Navy Seals Commander Jonathan Parker.

Secretary of Defense, Robert Gates, said in a statement to the press, "This is a very clever group of pirates. They used a beloved American restaurant brand to evade our highly trained special forces. I understand they even had very legitimate looking restaurant ID badges."

This embarrassing blow to U.S. military intelligence follows on the heels of a similar escape last year when several Somali pirates claimed to be members of a theater troop enacting scenes from the popular Broadway musical, Pirates of The Caribbean.