our breathtaking newsletter
Weekly gloriousness sent to your inbox.
Saturday, February 1st - 12:00 PM-2:00 AM

DERF Happy Hour
Keep checking back here to find out where the next DERF Happy Hour will be!
After the NFL: Men Find New, Creative Ways to Ignore Wives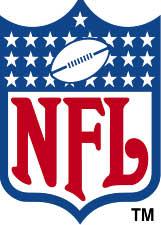 By Sarah Leugers, DERF Sports Writer
CINCINNATI - With both college and pro football officially over, some husbands are turning to antidepressant therapy to cope with the post-football depression (PFD) that threatens to force them to "talk to" or "look at" their wives on the weekend. The more resilient and heroic hubbies in the bunch are counting on NASCAR, indoor motocross, and American Chopper marathons to ease the pain. Says Chuck Major, "My buddies asked if I wanted to be in their fantasy golf league, so I figure that eats up a few hours on Sunday. Saturday, too, if Tiger's in the hunt." Many wives have noticed their husbands are working more on the weekends due to a mysterious increase in corporate workload. "My husband stays in our home office for hours on Sunday supposedly working. This would normally be a rare event." reports Sarah Testerman. In some cases men who normally consider watching TV their only hobby now spend many weekend hours fabricating wood furniture and picture frames in basement wood shops.