our breathtaking newsletter
Weekly gloriousness sent to your inbox.
Saturday, June 23rd - 7:30 AM-12:00 AM

DERF Happy Hour
Keep checking back here to find out where the next DERF Happy Hour will be!
"If I Stole My Memorabilia, This Is How I Would Do It"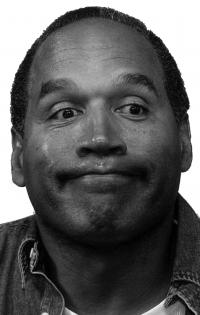 OJ has become more American Psycho than imaginable. The creepy grinning mug shot, the affable way he ambles to the police cruiser, and his flippant comment to the press: "I'm OJ Simpson. How am I going to think that I'm going to rob somebody and get away with it? I thought what happened in Vegas stays in Vegas." Sounds like OJ has watched Ocean's Eleven a few too many times. Or is he trying some sort of Jedi mind trick on all of us? Surely OJ Simpson wouldn't be dumb enough to show his own face in an armed robbery of his own memorabilia. Right? It's absurd. It's too obvious. It's like… killing your own wife and getting away with it.
If OJ gets off on this one, I'm moving to Canada.