our breathtaking newsletter
Weekly gloriousness sent to your inbox.
Saturday, February 1st - 12:00 PM-2:00 AM

DERF Happy Hour
Keep checking back here to find out where the next DERF Happy Hour will be!
Tri-State wind storm triggered by massive sucking force at Paul Brown Stadium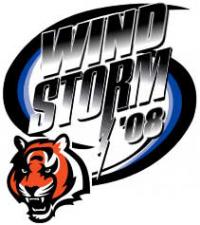 CINCINNATI - A category 5 sucking force originating from Paul Brown Stadium last Sunday triggered a wind storm that swept through the Tri-state causing blackouts and devastating property damage. Meteorologists identified the stadium's field level as the epicenter of an intense suction vortex.

News 5 Chief Meteorologist Derek Beasley said the sucking force has been building for several years and often peaks on Sunday afternoons during Bengals games. Beasley stated, "Doppler radar has often detected sudden low pressure funnel formations generated on Sunday afternoons for several years. It appears this Sunday the Bengals created a sucking force so severe that it fueled high winds throughout the entire Tri-state."

Weather researchers say the sucking force was unstoppable due to the cumulative sucking effects of broken offensive plays, defensive breakdowns, and several penalties including a '12 players on the field' call. Other factors believed to contribute to the sucking force include poor player attitudes, lack of team chemistry, undisciplined coaching, and a hasty release of several experienced team members.