our breathtaking newsletter
Weekly gloriousness sent to your inbox.
Saturday, February 1st - 12:00 PM-2:00 AM

DERF Happy Hour
Keep checking back here to find out where the next DERF Happy Hour will be!
Dallas strip club industry concerned about possible loss of Pacman Jones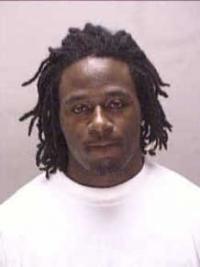 DALLAS - The four game suspension of Adam 'Pacman' Jones this week came as a blow to Dallas area strip club owners that were counting on the troubled player as a steady revenue stream. The possibility that the suspension may end Jones' NFL career is a chilling scenario many local strip club owners would rather not face.

Dallas Chamber of Commerce Director Markus Stephens commented, "To get a picture of what would happen in Dallas if Pacman leaves the area, just look at what happened to the Tennessee clubs when he left. Many of those clubs have closed and countless other still suffer today. Pacman's departure would also leave a big hole in this local economy."

Since the start of the Dallas Cowboys mini-camp this year, the Dallas stripping industry has thrived. Reportedly, Pacman's support helped cultivate unprecedented growth in the industry. Throughout the greater metro area, numerous new clubs recently completed construction while several existing clubs underwent significant expansion.