our breathtaking newsletter
Weekly gloriousness sent to your inbox.
Saturday, February 1st - 12:00 PM-2:00 AM

DERF Happy Hour
Keep checking back here to find out where the next DERF Happy Hour will be!
Tiger Woods bails out General Motors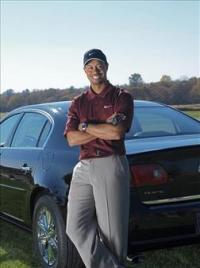 DETROIT - Following the cancellation of his $7 million Buick endorsement contract, Tiger Woods announced his plan to rescue General Motors from financial ruin. "I know what it's like to go through a bad stretch," said Woods. "In 2004, I barely made 7 figures on tour." The plan begins with Tiger allowing GM executives to search for loose change in his furniture, which will provide an initial boost of operating capital estimated to be $12 million.

Tiger will purchase GM's fleet of 5 private jets. This will allow Woods and his wife Elin to have his and hers private jets. He will also use one of the jets as a backup for his current private jet. Another jet will be reserved for GM executives to meet Tiger when they need his signature on expense reports, etc. One jet will go to Tiger's long-time caddy, Steve Williams, who will use it to transport Tiger's equipment from hole to hole during PGA events. The fifth jet will be used for parts to maintain the other jets. All of the jets will be equipped with GM's proprietary OnStar system which can used to find a nearby golf pro shop to or unlock any of the jets if the keys are inadvertently locked inside.

Additionally, Mr. Woods will provide GM several billion dollars to be used for creating several new golf-themed vehicles. On the drawing board are several concept vehicles including a slightly modified Chevy Tahoe that functions as an enormous golf cart, a John Daly inspired SUV equipped with a fully functional pub and 24 hour bartender staff, and a greatly expanded Hummer that features a built-in actual size replica of the St. Andrews Golf Course, home of the British Open.

Tiger also stipulated that he will never again be associated with the Buick brand. "I've always felt out of place endorsing this low end product." Insiders say Tiger has required GM to rename the entire Buick line using the name, 'Michelson'. A GM spokesperson said the 'Michelson' line of cars will always be placed 2nd, 3rd, or 4th in the pricing hierarchy of GM cars.