our breathtaking newsletter
Weekly gloriousness sent to your inbox.
Saturday, November 16th - 5:00 PM-10:00 PM

DERF Happy Hour
Keep checking back here to find out where the next DERF Happy Hour will be!
Bengals to patent new techniques for losing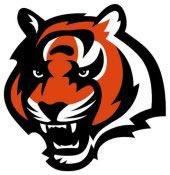 CINCINNATI - After a stunning loss to the Denver Broncos, members of the Cincinnati Bengals organization have decided to pursue patents on many new unique ideas for losing football games. The loss to the Broncos occurred after a tipped pass, and inspired the team to contact attorneys regarding other spectacular techniques to not win.

Bengals owner Mike Brown emerged from a meeting with patent attorneys hopeful that the ideas could be patented soon, before other teams are able to use them. Brown stated, "We've got some of the greatest losing techniques in the history of the NFL. Naturally, we want to protect that intellectual property by every means at our disposal. I assure you that we will vigorously pursue any franchise that attempts to copy any of our fantastic ideas for losing. We suspect last year the Detroit Lions may have stolen part of our playbook."

Because of the secretive process involved with the patent process, not much is known of these new techniques. However, a member of the Bengals said under condition of anonymity that football fans would be stunned. "These make the Bronco's loss look kinda boring." said the source. "You want a tipped pass? How about three tips off of each team and two off of refs. We're talking about giving up a half dozen safeties in the 4th quarter, letting an opposing offensive lineman run 98 yards for a touchdown, forfeiting because all the players forgot their uniforms...all kinds of awesome stuff."

The team plans to unveil the new techniques once the patent process is complete, or over the course of the 2009-2010 season, whichever comes first.