our breathtaking newsletter
Weekly gloriousness sent to your inbox.
Thursday, July 11th - 3:00 PM-9:30 PM

DERF Happy Hour
Keep checking back here to find out where the next DERF Happy Hour will be!
Bengals plans to lose in final minutes thwarted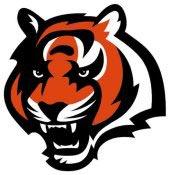 GREEN BAY, WI - After the Green Bay Packers recovered an onside kick late in the fourth quarter of last Sunday's game, it appeared that the Bengals were on their way to a second straight heartbreaking, last minute loss. However, the Bengals' plans to lose the game in the final seconds did not come to fruition.

A Packer touchdown would have made the score 31-30 Bengals. From there, the Bengals had several different plans in place to lose the game. One involved the Packers tying the game up with an extra point, and then going on to win the game in overtime. Another involved a fumbled extra point attempt which would then be run in by quarterback Aaron Rogers for a winning two point conversion.

"All I can say is we had our best possible meltdown plans in place," explained head coach Marvin Lewis. "I put our lack of a loss in this game squarely on the shoulders of the Packers. My guys gave it a good effort but the tape did show several guys inadvertently holding their play books upside down which probably hurt our chances of losing."

Bengals GM Mike Brown did not hide his disappointment, exclaiming "I do everything for this team to make sure they have the ability to blow the game, and then they go and screw it up on me."

Bengals management sees a bright spot despite the victory, explaining the next heartbreaking loss will be that much more exciting.