our breathtaking newsletter
Weekly gloriousness sent to your inbox.
Saturday, June 23rd - 7:30 AM-12:00 AM

DERF Happy Hour
Keep checking back here to find out where the next DERF Happy Hour will be!
News from the Pearly Gates: Al Davis and Carl Lindner find little to talk about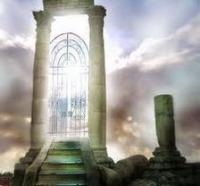 HEAVEN - After his arrival at the pearly gates of Heaven, Carl Lindner was shown to a waiting area where he encountered the recently deceased Al Davis. Though Lindner and Davis both are known for having experience as professional sports team owners, the pair soon discovered that they had little to talk about.

The two men were left alone together in a waiting room for an extended period of time because so many recent arrivals to heaven were busy trying to meet Steve Jobs. Davis and Lindner had hoped to meet up with Jobs as well, but were held up by extensive heavenly paperwork.

Al Davis tried to begin a light conversation by asking, "So, who do you like in the NFC this year?" Lindner responded with a small nervous laugh, and then quietly muttered, "Football, huh? Not so sure." The pair then sat together in uncomfortable silence for several minutes, or perhaps hours, or perhaps an eternity...as time is rather hard to measure in the afterlife.

Davis later tried to revive the conversation by pointing out that former Cincinnati Bengals quarterback had been traded to Davis' Oakland Raiders. Lindner once again replied with a quiet mutter indicating that he was not much of a football fan. The resulting silence was only interrupted by the sound of heavenly choir practice, as both men pretended to truly enjoy the music.

Lindner did his part to find common ground, asking Al Davis about his favorite charitable organizations. Davis responded with a story about how he once got into a knife fight at a Hell's Angel house party in the mid 1970's. The uncomfortable silence that followed was only interrupted by the sounds applause that could be heard whenever Steve Jobs was greeted in a new area of Heaven.