our breathtaking newsletter
Weekly gloriousness sent to your inbox.

Wednesday, December 11th - 11:30 AM-10:00 PM

DERF Happy Hour
Friday, Dec 6 - 5:30PM-9:30PM
Halloween tour of Zanesville Pet Cemetery offers extended hours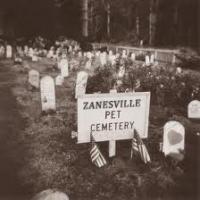 ZANESVILLE, OH - Due to popular demand and increased foot traffic, the Zanesville Pet Cemetery is offering extended hours for their Halloween tour. Visitors are encouraged to make advance reservations.

"We will make sure to have staff on hand for all Halloween tours," said pet cemetery spokesman Kevin Sprauge. "With so many tours available, we hope this will prevent people from just wandering onto the cemetery grounds while we are closed. Last week, we had a couple of goth kids picnicking on the grave of a giraffe."

Tourists have been flocking to the pet cemetery from around the country, so extending the hours for Halloween tours was an easy decision. "I doubt you'll find a better Halloween tour in all of Ohio," said Sprauge. "Why would you want to see some college theatre student drenched in fake blood when you could visit the actual grave of a semi-feral lion?"

The Halloween tours will run through early November. The Zanesville Pet Cemetery then plans to work on their next exhibit. "We've already talked with the Sheriff about putting something together for the Christmas season," said Sprauge. "We ordered three dead camels for a festive nativity scene."