our breathtaking newsletter
Weekly gloriousness sent to your inbox.
Wednesday, November 22nd - 8:00 PM-2:00 AM

DERF Happy Hour
Keep checking back here to find out where the next DERF Happy Hour will be!
Cincinnati gives Willie Nelson million dollar grant to open restaurant at Banks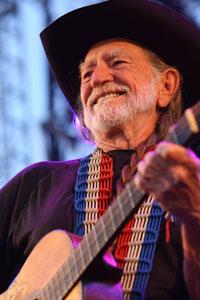 CINCINNATI, OH - Following a recent controversy over grants that were provided to a restaurant owner who was delinquent on taxes, the City of Cincinnati has announced a million dollar grant to Willie Nelson in order for him to open a restaurant on The Banks.

"We did not want to stir up any more controversy," explained Councilman PG Sittenfeld. "So, this time we went through a vetting process. We asked Willie if he was up to date on all of his tax obligations, and he said, 'I think so.' Then he asked if someone could please get him a milkshake and a pizza. Those country stars sure are funny. He even had a weird, funny smoky smell."

Nelson's new restaurant will be located around the block from Toby Keith's I Love This Bar and Grill. "We hope that having the two restaurants in close proximity will make The Banks a destination," said City Manager Milton Dohoney. "Newport on the Levee took enough of our business away over the years, maybe having these two bars will bring some of those hillibillies from Kentucky our way."

When asked what the plans are for his restaurant, Nelson was noncommittal. "Well, I guess I'll serve beer and whatnot," Willie explained. "Maybe have some live music or whatever. But first things first, I'm gonna need a really good ventilation system for my office. Oh, and I'm gonna need that million bucks in cash please."