our breathtaking newsletter
Weekly gloriousness sent to your inbox.
Saturday, June 23rd - 7:30 AM-12:00 AM

DERF Happy Hour
Keep checking back here to find out where the next DERF Happy Hour will be!
Cincinnati sees huge influx of hookers before World Choir Games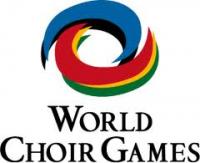 CINCINNATI, OH - As the city of Cincinnati prepares itself for the upcoming 2012 World Choir Games, an influx of prostitutes has descended upon the city. The hookers are looking to profit from the crowds and general sexy atmosphere that comes from hosting the World Choir Games.

"They've been coming in by the van load," said Cincinnati Visitors Bureau community liaison William Rowland. "Although our official stance is that prostitution is illegal, immoral, and a vile scourge on society, we would also like to point out that having this many hookers in town all at once finally shows that we are a real big league city. Take that Columbus!"

Prostitutes tend to gather en masse at big events such as the Super Bowl, Nascar races, and political conventions and the World Choir Games is proving to be no exception. "There is gonna be a magical feeling in the air," said Choir Games chairman Dr. Phillip Winston. "It is certainly easy to understand why after hearing the angelic voices of a choir, the people in attendance are going to want to get nasty in the 'Natti. If I were a hooker, I know I'd be coming to town! They're guaranteed to make some good money. Did we mention Drew Lachey is going to be here?"

"This is my first trip to Cincinnati," said prostitute Tonya Boyers. "Although I've heard lots of stories about it from my regular client Jerry Springer. I'm really looking forward to seeing some of the choirs. I have a lot of respect for people who have great oral skills."