our breathtaking newsletter
Weekly gloriousness sent to your inbox.
Saturday, June 23rd - 7:30 AM-12:00 AM

DERF Happy Hour
Keep checking back here to find out where the next DERF Happy Hour will be!
Ratings increase as Time Warner replaces Channel 5 with test pattern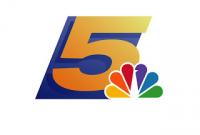 CINCINNATI, OH - Due to a contract battle with WLWT's parent company, Time Warner Cable dropped Channel 5 from it's cable lineup. Time Warner replaced the Channel 5 signal with a test pattern, which resulted in a significant viewership spike. Neilsen officials say the Channel 5 test pattern popularity has nearly exceeded that of the rotating hot dog machine on a closed circuit TV at a local UDF.

After being informed Channel 5 had been removed from Time Warner's lineup, News 5 anchor Jack Atherton broadcast a ten minute explanation of the contract dispute, along with an explanation and apology to Time Warner Cable subscribers. Mr. Atherton failed to realize that the explanation and apology was not actually broadcast to those viewers because Channel 5 is now a test pattern.

"I still feel that my message to those displaced viewers had an impact," said Atherton. "I am such a strong communicator that I feel my audience can hear my message even if they are not receiving the broadcast electronically."

Some Channel 5 viewers have not only failed to complain about the situation, but seem to be enjoying the change of pace that watching a test pattern provides. "I remember when we first got a telly," said 86 year old Time Warner subscriber Beatrice Arnold. "The whole family would sit around and watch it, even if nothing was on. I'm glad to see that someone cares about bringing back the golden age of television." Managers at WLWT were happy to hear that viewers had this reaction, especially viewers like Ms. Arnold who represent the younger portion of the News 5 demographic.

Most viewers, however, have simply not noticed that the programming on Channel 5 has changed at all. "A test pattern, eh?" said Jason Oakes when told that the broadcast had been discontinued. "I just thought it was a slow news day. It's pretty rare that anything exciting ever happens on that channel anyway." This sentiment is shared by many, and is explained by broadcast journalism professor Dr. Mark Kahl. "Channel 5 has been experiencing what we broadcasting experts refer to as LDB syndrome. It's the lack of Derek Beasley."