our breathtaking newsletter
Weekly gloriousness sent to your inbox.
Wednesday, April 8th - 9:00 AM-7:00 PM

DERF Happy Hour
Keep checking back here to find out where the next DERF Happy Hour will be!
Fake Timex watches more expensive and higher quality than real Timex.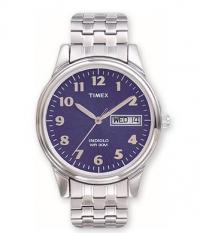 NEW YORK - An independent testing firm recently rated knockoff Timex watches superior in durability and performance to their legitimate counterparts. The Taiwan-made knockoff is sold at a significantly higher price and is covered under a longer warranty period. The Taiwanese makers of the Timex knockoffs have publicly accused the Timex Corporation of unfairly undercutting their business with an inferior lookalike and have filed suit against Timex seeking the court's help in halting the manufacturing of real Timex watches. Spokesman for the makers of the fake Timex, Kim Sung Lee commented, "As makers of a premium product we feel the low quality, low priced Timex product which looks identical to ours can deceive consumers and represents an unfair competitive threat to our business."