our breathtaking newsletter
Weekly gloriousness sent to your inbox.
Wednesday, April 8th - 9:00 AM-7:00 PM

DERF Happy Hour
Keep checking back here to find out where the next DERF Happy Hour will be!
Joel Osteen purchases Catholicism in time for Easter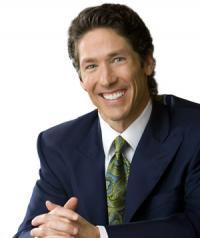 LAKEWOOD, TX - Joel Osteen Ministries announced this week it has finalized its purchase of the entire Catholic religion which includes all assets, facilities, employees, and intellectual property. The purchase was accomplished using revenues received from corporate sponsors, member donations, and Osteen's book sales.

Osteen announced the purchase to his followers at the Lakewood Church during his weekly nationally televised service saying, "Please join me in welcoming our Catholic brothers and sisters with open arms. A purchase of this magnitude takes tremendous resources so I ask you to help us fund this wonderful acquisition by calling the 800 number at the bottom of your screen and making a generous donation."

In a manner similar to other large industry consolidations, Osteen will immediately begin converting Catholicism to the faster growing non-denominational business model. Changes include the elimination of less profitable Catholic traditions such as communion, confession, the sacraments of marriage, confirmation, and the last rites. Classic holidays with large revenue potential such as Christmas and Easter will be re-branded but not substantially revised until a complete profitability analysis can be performed.

Executives of Osteen Ministries say the Bible will be gradually replaced with Osteen's best-selling book, You're Best Life Now, which is available online and at thousands of retail book outlets worldwide.

Until further evaluation an Osteen Ministries spokesperson said all Catholic employees including Bishops, Cardinals, Priests, and Nuns will gladly be retained by Osteen Ministries and trained for jobs at Osteen's expansive donation call center in Lakewood, Texas.

Most of the Catholic churches will continue to serve as donation collection points but will be equipped with cable broadcast equipment to help increase Osteen's market share of religious television viewers.

Osteen is also reviewing options for key assets like the Vatican which may be converted to a faith-based nostalgic amusement park called CatholicLand.