our breathtaking newsletter
Weekly gloriousness sent to your inbox.
Saturday, June 23rd - 7:30 AM-12:00 AM

DERF Happy Hour
Keep checking back here to find out where the next DERF Happy Hour will be!
Brian Williams uses teleprompter during family dinners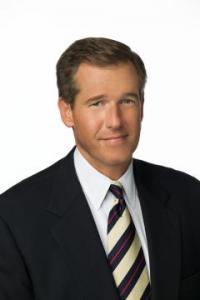 NEW YORK - NBC Nightly News Anchor Brian Williams revealed a side of himself this week previously unseen by the public. Not known for spontaneity in the news studio, Williams admitted in an interview with NBC's Campbell Brown that he prefers to use a teleprompter on a daily basis during informal family dinners and during other important family activities. During the interview, which focused on his personal and family life, Williams said his comfort with a scripted environment definitely crosses over to his personal life. "I am always at my best when I can read material written by other people."

When asked if he tends to 'go off script' more often when with his family, Williams responded, "No. A lot of talent and hard work by the dedicated NBC News staff goes into this material everyday and it would not be prudent of me to stray from the program." Williams said he believes his wife and children appreciate his preparation and efficiency during family conversation. "Using the teleprompter installed in our dining room, I share the bullet points of my day in a concise and appealing format. I definitely get a sense everyone is interested."

Williams added that he always leaves time in the conversation to go around the table giving each child an opportunity to report on the events of their day. "All I ask is that they stick to the standard reporting protocol covering who, what, where, when, and why. Sometimes the children like to editorialize a bit. I try to respect their opinions but I also stress the importance of objectivity. Just the other day we had a hearty discussion about industrial fish toxins. The kids had strong opinions about this but I made sure we adhered to the facts."
Williams said typically an informal Q&A session is held near the end of dinner. "That's the fun part. These kids know how to ask hard-hitting questions. I guess it's in their blood."
Related Stories