our breathtaking newsletter
Weekly gloriousness sent to your inbox.
Monday, May 28th - 1:00 PM-1:00 PM

DERF Happy Hour
Keep checking back here to find out where the next DERF Happy Hour will be!
Apple Inc. offers free corrective hand surgery to owners of iPhones with antenna problems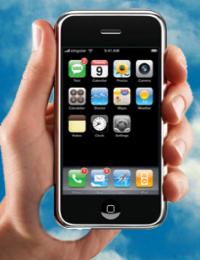 CUPERTINO, CA – After Apple CEO Steve Jobs announced the company has developed a surgical procedure that removes the part of the hand that interferes with the iPhone antenna. The hands of iPhone owners who receive the surgery will have a permanent hole dubbed by industry followers as the "Hantenna". During the press conference, Jobs received robust applause as he displayed the hole in his left hand and demonstrated perfect phone reception.

Jobs commented, "The human body is not perfect. We're pleased the iPhone led to the discovery of this flaw in the hand. We're especially thrilled to provide this biomechanical correction to the human hand."

Thousands of iPhone owners have already signed up for the surgery which will be performed in Apple stores throughout the country by trained Apple technicians. iPhone owners can also self-perform the surgery at home using detailed guidance provided in the technical support section on Apple.com.