our breathtaking newsletter
Weekly gloriousness sent to your inbox.
Friday, July 26th - 12:00 PM-12:00 AM

DERF Happy Hour
Keep checking back here to find out where the next DERF Happy Hour will be!
Apple draws criticism for delayed release of Steve Jobs 2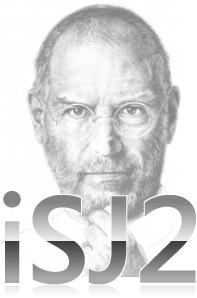 CUPERTINO, CA – After decommissioning the original version of iSJ last week, Apple executives are under increasing scrutiny for not releasing iSJ2 in a timely fashion. The product was supposed to completed days ago, causing much dismay to board members who had camped out and lined up around the block at Apple corporate headquarters.

"iSJ was the most advanced version of tech company CEO software ever developed. The challenge with iSJ2 is to build on the functionality that made iSJ great." said Apple Product Manager Scott Forstall. "To satisfy market demands for now, we may release an intermediary product called iSJS, and then release iSJ2 a few months later when the design is complete."

The new iSJ2 reportedly contains a proprietary algorithm that will more effectively withhold proprietary information from competitors. In the early days of iSJ development, the system leaked key secrets to Microsoft, who seized the opportunity to develop similar but functionally inferior products for the next thirty years.

Today Google announced it's new Android SJ operating system. Industry insiders say Android SJ appears to have far less capability than the Mac iSJ but it will mimic just enough of the look and feel of Mac iSJ to satisfy the less sophisticated public who cannot afford to purchase iSJ2. Google CEO Larry Page said, "Android SJ is open source which means any idiot can modify it which we believe is always better.

Wall Street Journal Tech Blogger Walt Mossberg said, "Android SJ has all the capability needed to pretend to be a technology visionary, adept innovator, and savvy marketer."

Google plans to include Android SJ with free T-Mobile and Cricket phones.