our breathtaking newsletter
Weekly gloriousness sent to your inbox.
Saturday, June 23rd - 7:30 AM-12:00 AM

DERF Happy Hour
Keep checking back here to find out where the next DERF Happy Hour will be!
Cincinnati Bell conference call loses connection during Verizon sale talks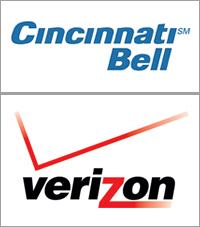 CINCINNATI, OH - While participating in a conference call to discuss the sale of Cincinnati Bell's wireless assets to Verizon, board members had to regroup several times after the connection was lost.

"We were hammering out some details and, bam, line went dead," said Cincinnati Bell spokesman Len Hamilton. "Maybe one of those guys in accounting didn't pay our Nextel bill. I can't exactly tell you what went wrong and who is to blame, but if you leave your number, one of our customer service representatives will give you a call back. You will not lose your place in line."

After the conference call went dead, several Cincinnati Bell board members all yelled, "Can you hear me know?" at the same time. The use of this catch phrase incited the rest of the board members to begin laughing heartily, leaving the room a giggly mess. After they were able to catch their breath, the assembled board members decided that they had no business running a company of this type, and agreed that $210 million was a fair price to give them more time to play golf.

The connection was lost during a very intense moment in the call. "We really had them on the ropes," said Verizon representative Tom Roth. "But they would not budge on their insistence that we provide child support to Nick Lachey. Though we applaud their loyalty, we do not want to be responsible for Mr. Lachey's upbringing."

The dropped call ultimately made Cincinnati Bell executives speculate about the future. "Now that the wireless is gone, we have some decisions to make," said communications VP Matt Hall. "I for one think we should try out one of those bundle deals from Time Warner Cable, at lease for a year. If we don't I'll bet we're really gonna get screwed on our TV and land line bills."