our breathtaking newsletter
Weekly gloriousness sent to your inbox.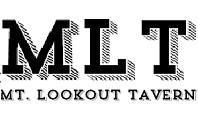 Friday, October 31st - 11:30 AM-11:00 PM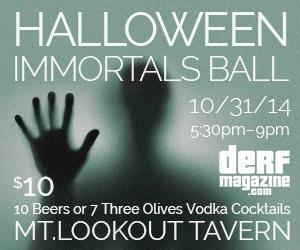 DERF Happy Hour
Friday, Oct 31 - 5:30PM-9:00PM
Margaritaville men's rooms feature lawn instead of urinals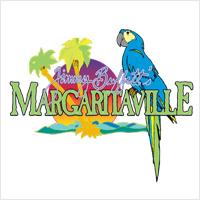 CINCINNATI, OH - The new Margaritaville restaurant opening in Cincinnati's Horseshoe Casino is expected to be a big hit with Jimmy Buffets many loyal Queen City Fans. To further make Buffet fans feel at home, the restaurant's restrooms will feature a grassy lawn rather than traditional toilets.

"We wanted to give our customers the real, authentic, Jimmy Buffet experience," said restaurant manager Guy Simon. "It'll be just like they are used to while seeing him at Riverbend. A chance to get away from all the cares and worries of the world and just spend a little time at Margaritaville...a place where going to the toilet on a patch of grass feels as good and natural as your favorite pair of flip flops."

The restrooms will be made to look as much as possible like the lawn at Riverbend Music Center. Features will include the grassy expanse of lawn, vomit covered beach balls, and sunburned middle aged bathroom attendants. "It used to be that I would only cut loose once a year," said Cincinnati Parrothead Jeremy Hoffman. "Now I can do it three or four times a year by coming here to Margaritaville. Maybe even more if they offer a Groupon."

Some have questioned the safety of such an arrangement, saying that health and sanitation issues would outweigh the obvious benefits of an open-air grass toilet. "This is by far the least of our problems," said Cincinnati Health Inspector Terrence Wolfe. "Just down the road we've got daily chigger outbreaks at Toby Keith's. I'll take a little potty party on a lawn any day over that joint."