our breathtaking newsletter
Weekly gloriousness sent to your inbox.
Sunday, December 15th - 5:00 PM-9:00 PM

DERF Happy Hour
Keep checking back here to find out where the next DERF Happy Hour will be!
Streetcar towed after parking illegally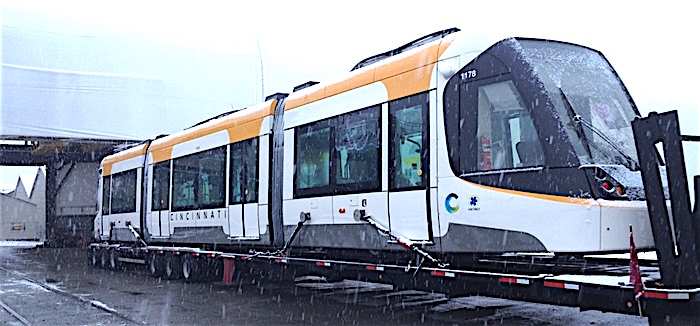 CINCINNATI, OH - For many years, differing factions in Cincinnati have been battling over the city's proposed streetcar system. In a shocking new twist, and in what many opponents are calling a victory, the Cincinnati streetcar has been towed for being parked illegally.

The streetcar has been taken to an undisclosed location after being towed from an illegal spot on the streets of Over the Rhine. "We are keeping the streetcar impounded for now," said parking services director Jeffry Ross. "We are not sure exactly what the fine is going to be for towing and storing a vehicle of this size. And if you're thinking that we will be the fine will be overly inflated and gouging because it will have to be paid by federal transportation funds, you are absolutely correct. We try to be as fiscally conservative as possible in this city."

The streetcar was parked legally for a while, but encountered problems after being moved. "I was feeding 18 meters," said streetcar services employee Michelle Angus. "By the time I paid one, I had to walk down to re-feed the first one. It was like spinning plates. Then, a dude came up in a food truck and said that this was his spot. He seemed like a nice guy who was just trying to make a living. Little did I know that the new spot I moved to was for loading and unloading passengers only. I probably could have read the sign better if it hadn't been splattered in blood from a recent homicide."

Once the streetcar was found to be parked illegally, it was towed almost immediately and without warning. "I called my supervisor and he told me to bring it in right away," said parking enforcement officer William Laurence. "I'm glad he did, because the only other option would have been to put a boot on it, and I have no idea where that was going to go."