our breathtaking newsletter
Weekly gloriousness sent to your inbox.
Saturday, June 24th - 7:30 AM-12:00 AM

DERF Happy Hour
Keep checking back here to find out where the next DERF Happy Hour will be!
Cincinnati hookers offered makeovers by Horseshoe Casino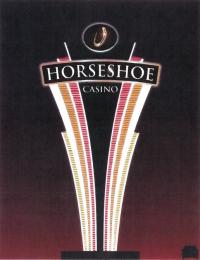 CINCINNATI, OH - The Queen City's new Horseshoe Casino is looking to increase visibility and enhance visitor's experiences in every way possible. The casino has announced plans to achieve that goal by offering makeovers to Cincinnati's prostitution community.

"We want visitors to experience that 'Wow' factor," said Horseshoe guest relations consultant Sherry Windsor. "Unless we start gussying these hookers up, I'm afraid it is more of a 'ugg' factor than a 'wow' factor."

The makeover process began by identifying area hookers who would most benefit from the procedure. "We rounded up a half dozen rather quickly," said beautician Carly Rogers. "The first step for most of them is a set of shiny new clip on teeth to hide the years of meth abuse in their mouths. Customers should rest assured, however, that these are removable."

Initially, Horseshoe executives attempted to attract prostitute talent from around the country. "We were hoping to get some hookers to relocate here," said manager Kent Coleman. "Unfortunately, many casino hookers are quite happy where they are. The ones in Las Vegas do a great business, and many Indian casinos have lured away top hooker talent with their perks of tax free cigarettes and booze."

The hooker makeover program is already seeing a great deal of success, but almost to a fault. Many of the makeovers have been too successful, making it difficult for patrons to recognize them as Cincinnati hookers at all. "Maybe we need to leave a few glitches behind," explained beautician Carly Rogers. "A droopy eye here, some matted hair there, just some little signs that these are still Cincinnati prostitutes."