our breathtaking newsletter
Weekly gloriousness sent to your inbox.
Thursday, July 11th - 3:00 PM-9:30 PM

DERF Happy Hour
Keep checking back here to find out where the next DERF Happy Hour will be!
MySpace acquires CityBeat magazine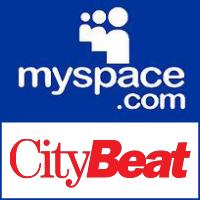 CINCINNATI, OH - As part of a plan to diversify it's holdings, MySpace has purchased CityBeat magazine. The purchase has been agreed to in principle, but is still subject to government approval due to the massive market share which will result from joining the two media giants.

"This is a great day for MySpace, and a great day for America," said MySpace Vice President of MidMarket Acquisitions. "This will go down in history with some of history's greatest partnerships. Like the buyout of Pets.com by the Des Moines Weekly Penny Saver, or the merger of eToys.com with The Sacramento Guide to Apartment Rentals."

Business experts say that the move was an obvious choice for MySpace. "With the number of active users on their site diminishing, they had to make some kind of move," said economics expert Dr. Martin Wade. "Buying CityBeat magazine allows MySpace to partake in the seamless integration of an abandoned social networking site and a local periodical, in other words, the pinnacle of success in this new economy."

It is believed that MySpace and CityBeat share many of the same business values, and are appreciated by much of the same audience, particularly heavy metal garage bands, prostitutes posing as massage therapists, and teenagers who enjoy taking pictures of themselves in bathroom mirrors.