our breathtaking newsletter
Weekly gloriousness sent to your inbox.
Thursday, April 2nd - 6:00 PM-8:30 PM

DERF Happy Hour
Keep checking back here to find out where the next DERF Happy Hour will be!
CVG meth lab goes unnoticed for six years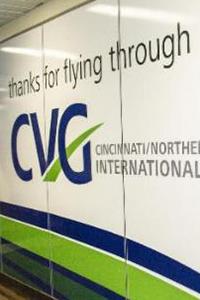 HEBRON, KY - Authorities and the Greater Cincinnati International Airport have confirmed that a network of meth labs have been discovered within the mostly vacant terminals. The labs were in operation for approximately six years before being discovered.

"We had reports of a curious smell," said airport assistant chief of security Brian Snell. "People said that there was a chemical scent emanating from various corners of the airport. We figured it was just some creative cooking going on at the Panda Express. It also could have been coming from the large community of feral cats who have been living here for the last several years. Either way, we figured there aren't enough people here on a daily basis to put too much effort into looking into it."

The meth labs were scattered throughout many corners of the airport. "We think we found all of them," said local DEA official Henry Collins. "But this place is so vast and empty, there could be others we don't know about. It's like the Amazon jungle but with tacky carpet. In fact, it is so much like the Amazon jungle that we hear rumors of a remote tribe living here who got lost in the early 90's and formed their own civilization. Luckily, they did not impede our investigation."

The discovery of the meth network at CVG has officials on high alert, with plans to search other sparsely populated areas of the tristate for signs of meth labs. "We've got plans to do investigations next week," said Collins. "We'll be searching a few empty spaces around town like the journalist floor at the Enquirer, the customer service department at Duke Energy, and the Bengals scouting department."