our breathtaking newsletter
Weekly gloriousness sent to your inbox.
Thursday, July 12th - 3:00 PM-9:30 PM

DERF Happy Hour
Keep checking back here to find out where the next DERF Happy Hour will be!
CVG FOR SALE: Same price as one-way trip to Newark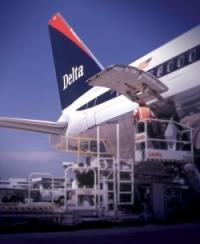 FLORENCE, KY - The Greater Cincinnati International Airport is reportedly for sale, and the price is rumored to be approximately the same as the cost of a one-way ticket from CVG to Newark, NJ. Although the asking price is firm, officials the airport can be purchased for one third of the asking price by simply driving to Louisville.
Customers at the Delta counter were among the first to hear about the potential sale. "I was buying a ticket to see my brother in Paramus," said passenger Althea Marksbury. "They told me how much it was going to cost and then told me that if I wanted, I could just go ahead and buy the whole airport instead. I was slightly tempted because I'd kinda like to own an airport, although certainly not this airport."

Included in the sale of the airport would be the buildings, the tower, and the surrounding land. The airport board was quick to point out, however, that many items within the airport would not be included and would be sold separately. "We have the beautiful collection of artwork we are hoping to get a few bucks for," said board member Teresa Scrogins. "And that vending machine where you can buy flowers, we're hoping to sell that to a more classy, cosmopolitan, bustling airport. Like maybe Dayton."

CVG will continue to be on sale for the same price as a one-way ticket to Newark until September 15th, although certain blackout dates apply. There is also a non-refundable fee attached to the sale if takes place on a Tuesday with no Saturday night stay.