our breathtaking newsletter
Weekly gloriousness sent to your inbox.
Monday, April 6th - 1:00 PM-1:00 PM

DERF Happy Hour
Keep checking back here to find out where the next DERF Happy Hour will be!
Delta severs ties with CVG, still plans to ship random luggage there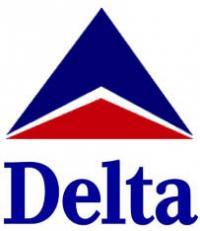 CINCINNATI, OH - As further evidence that Delta continues to sever ties with the Greater Cincinnati International Airport, more cuts in flights have recently been announced, adding to the list of routes that have been removed. However, in what can be seen as a bit of good news for the airport, Delta has announced that they plan to still ship random luggage from other routes to CVG.

"Delta Airlines wants Cincinnati to know how important it is to us," said Delta spokesman William Foulkes. "Though our flights from CVG may have decreased, it will always hold a special place in our hearts. That is why we are pleased to announce that the Greater Cincinnati International Airport will always be one of our primary locations to send random pieces of luggage. The team at CVG has always been great about helping us in lost luggage facilitation, and we feel that they are the right choice to continue. Especially since so many of our other hubs are busy doing other things, like transporting passengers on flights."

Delta Vice President of Errant Luggage Travel Christopher Stolz explained that it is important for the airline to always stay true to their brand, and losing luggage via CVG is a huge part of that. "We want people to know that we are a far-reaching, international company," Stolz explained. "When their luggage goes missing, we want to be able to tell them it's gone somewhere far away and exotic, not one of the usual places where people already think about airlines. This is why having luggage get lost at CVG is great, not only is it an airport that is seldom used, when we tell them that it's actually located in Kentucky, we pretty much blow their minds."

"We are thrilled to get this vote of confidence from Delta," said CVG spokesman Karl Ellison. "We know that we can handle the increased traffic of baggage. Especially since our baggage claim area is set up to accommodate ten times the amount of bags that come through legitimately. We are really looking forward to putting those baggage carousels to good use. If this deal hadn't come through, we were thinking of renting them out to use as rides for kids birthday parties."