our breathtaking newsletter
Weekly gloriousness sent to your inbox.
Wednesday, April 8th - 9:00 AM-7:00 PM

DERF Happy Hour
Keep checking back here to find out where the next DERF Happy Hour will be!
Delta to open outlet shopping mall in empty concourses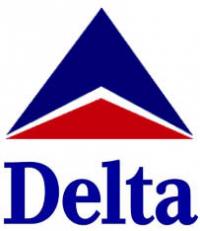 HEBRON, KY - The emptiness of the CVG Delta concourse resulting from fewer flights will soon be a thing of the past, as Delta has signed deals with several outlet stores that will occupy the space. A full outlet shopping mall is expected to be in the concourse within the next several months.
Delta announced the plan during a press conference at what was once Gate 6 of Terminal 1. Many media outlets where not able to make it to the conference, as Terminal 1 has been walled off, and can only be accessed through a series of underground airport tunnels.
"The public is going to love our vision for this once abandoned concourse," said Delta spokesman Kevin Foulkes. "Where once sat bored airline passengers waiting for one of hundreds of flights, now shall be bustling with consumers in search of bargain hosiery and irregular sweatshirts. There will be stores selling anything consumers could possibly want at a discount except discount airline tickets which we will never, ever allow at CVG."
The new concourse will feature outlet stores from Nike, Big Dog, Bass and Harry and David. Special deals at the stores will be shown on eight of the twelve departing flight monitors that are currently empty. "We believe this is a new day for Delta at CVG," said area Delta representative Kelly Parker. "It has been slow going getting people to come, what with there being 1/5th the number of flights as before. We frankly expected a lot more tourism from folks coming in to see our spectacular escalators."
A blueprint map of the plan for the outlet mall was supposed to be made available at the press conference. However, it was re-routed to Atlanta and could not be recovered from the baggage claim in time.