our breathtaking newsletter
Weekly gloriousness sent to your inbox.
Saturday, October 26th - 12:00 PM-5:00 PM

DERF Happy Hour
Keep checking back here to find out where the next DERF Happy Hour will be!
US Government receives credit card offer from Evendale Credit Union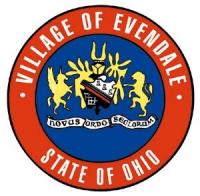 WASHINGTON, DC - The recent downgrade of the United States credit rating has resulted in the government receiving credit card offers from the City of Evendale Credit Union. The mailings offer credit cards in several unique styles, touted as a way for the government to rebuild their damaged credit.

"We're certainly looking over the various offers," said Treasury Secretary Tim Geithner. "We are very encouraged by the fact that the Evendale Credit Union has deemed us worthy of a credit line. We're also very excited to find out that the cards come in a variety of colors, including a patriotic red, white and blue card featuring a majestic bald eagle. Things are looking up, America."

In the mailings, the Evendale Credit Union states that their credit cards are an excellent way for those with questionable credit to rebuild their rating. One of the cards offered to the United States government features an $800 credit line, and a low annual fee of 200 billion dollars, not including monthly maintenance fees and any late charges that may accrue. The offer also includes sizeable discounts at the farm equipment and livestock feed store on Reading Road in Evendale.
The downgraded credit rating has caused turmoil both within the government and private sector, but there is still no shortage of companies willing to offer credit to the United States. In addition to receiving credit card offers from the Evendale Credit Union, the government has also been offered a secured pre-paid Visa, a Radio Shack rotating line of credit, and an extensive credit line offer from the Lillian Vernon catalogue company. There is also an offer from DC car salesman Dan the Dealer for the government to purchase any vehicle they are interested in from his 'buy-here-pay-here' used car lot.
The government has not yet acted on the offer from the Evendale Credit Union. Some members of Congress feel that the 38% interest rate is rather steep, while others are bickering over the design and colors on the card itself.