our breathtaking newsletter
Weekly gloriousness sent to your inbox.
Saturday, November 16th - 5:00 PM-10:00 PM

DERF Happy Hour
Keep checking back here to find out where the next DERF Happy Hour will be!
Halloween Express announces sweeping layoffs again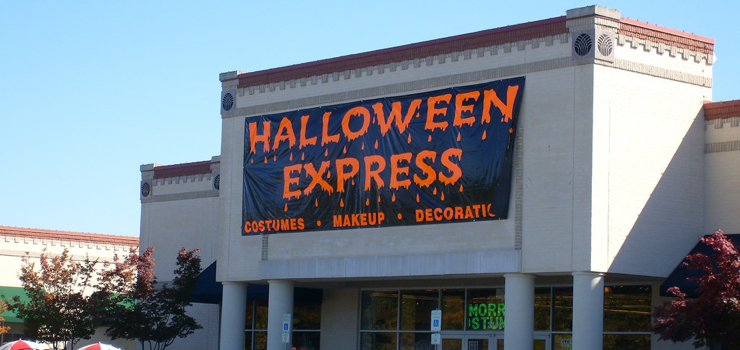 WASHINGTON, DC - Halloween Express has yet again announced sweeping layoffs. Many analysts believed that this may finally be the year Halloween Express held their employment numbers past the turbulent month of October, but the company announced steep layoffs at the exact time as in previous years.

"I thought I had found a company to stick with forever," said Halloween Express employee Daniel Meeker. "I was only one day away from getting benefits, and I was looking forward to maybe earning my way into a paid vacation. Now it looks like I'll just have to keep looking for a more dependable job."

The news came as a shock to many employees. Many felt so secure in their jobs that they had taken unpaid days off just prior to being told they were being let go. "The job was going great, and the money was rolling in," said employee Molly Evans. "I had a couple hundred bucks in the bank, so I decided to take a few personal days around Halloween so I could really get out and enjoy the costumes and decorations I bought with my employee discount. Bad move, I guess."
Halloween Express Executive Frank Stein commented from corporate headquarters in a mostly vacant strip mall in Buena Vista, New Mexico, "As in previous years, we saw a steep revenue decline right around November 1. This is a disturbing pattern that may indicate a weakness in our business model. We hope to correct the issue and bring back all layed off employees soon but current projections indicate we will not be able to offer jobs again until roughly October 1, 2012."

Former employees have been scrambling to line up new careers in other industries. "I may look into buying my own Fourth Of July Express franchise," Daniel Meeker said. "I also might become a department store Santa. What could be more secure than that? Who in their right mind would ever try to lay off Santa Claus? Then again, if you can't count on a rock solid company like Halloween Express, who knows what is going on in the world."