our breathtaking newsletter
Weekly gloriousness sent to your inbox.
Monday, May 27th - 1:00 PM-1:00 PM

DERF Happy Hour
Keep checking back here to find out where the next DERF Happy Hour will be!
Newport High School fails SAT test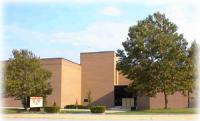 NEWPORT, KY - The state of Kentucky and the Campbell County School District suffered a major embarrassment, as Newport High School failed the SAT. Newport High School performed especially poorly on the verbal portion of the test, which was almost unreadable due to various streaks of green crayon.

Some thought that this might be the year Newport High School would pass the SAT. Hopes were especially high after some reports early that Newport High School was seen in close proximity to a book.

The low score has led some to wonder whether Newport High School was even interested in getting a good score on the test. Newport High School took several smoke breaks during the testing, and arrived back to the testing room fifteen minutes late from the break, smelling vaguely of alcohol.

Newport High School foortball Coach Roger Billings commented, "There's other things to think about besides them tests. When I was in school I never took no SITs and look at me now. I'm helpin a group of young men get the leadership skills they need to coach high school football. Go Blackbirds!"

Test results showed Newport High School was familiar with the alphabet which it learned from it's father who developed an aptitude for the alphabet while making license plates in prison.

Newport High School may attempt to retake the SAT at some point later in the year, or, it may simply attempt an entrance exam into a local trade school or ITT Technical Institute.