our breathtaking newsletter
Weekly gloriousness sent to your inbox.
Friday, December 13th - 5:00 PM-10:00 PM

DERF Happy Hour
Keep checking back here to find out where the next DERF Happy Hour will be!
Area teacher copes with plummeting self-esteem after failing to seduce student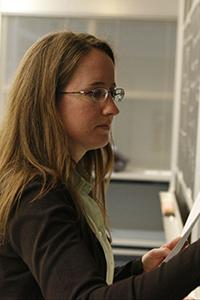 CINCINNATI, OH - With the recent rise in student-teacher sexual relationships in various Cincinnati area school districts, area teacher Marcie Klumer had hoped to join in on the popular trend. However, Klumer's inability to seduce a student has led to an emotional crisis fueled by plummeting self-esteem.

The craze of teachers seducing their students has been sweeping the Tristate in the last several years. Most notably, former BenGal cheerleader Sarah Jones had an affair with a student that led to further fame, a profitable lawsuit and possible jobs in the entertainment industry. Other seductive educators have benefited from the fad by finding exciting relationships and being offered early retirement.

"There are benefits, no doubt," said psychologist Dr. Robert Anthony. "Not only the boost to the ego and the sense of companionship. But also, in the case of teachers, a sense of control and a feeling of success that they are most often not likely to achieve by simply attempting to teach. It's a lot easier to convince a dude in high school to have sex than to teach him calculus."

For English Literature teacher Marcie Klumer, however, the trend has not been an easy one to join. "I may have been overreaching on my first attempt," said Klumer. "Hunter is a football star and Senior Class Treasurer. I kept him after class, hiked up my skirt, and told him I could raise his English grade if he wanted to stick around and help me with a few things. He just shrugged his shoulders and said he was fine with getting a B. It stung a little, but I've been turned down before, so I was still ready to try again."

Klumer then set her sights lower, but was still not able to achieve her goal. "It was just a series of ego-crushing disappointments," she explained. "I tried to seduce a couple of nerds, a few of the gritty thugs, I even tried to seduce the weird kid who picks his scabs and smells like corn. No dice. Now I'm so lonely I'm thinking about propositioning the school janitor. Although I'm pretty sure he's already busy seducing that football player who turned me down."