our breathtaking newsletter
Weekly gloriousness sent to your inbox.
Sunday, December 15th - 5:00 PM-9:00 PM

DERF Happy Hour
Keep checking back here to find out where the next DERF Happy Hour will be!
Touchdown Jesus casket only slightly larger than Gary Coleman's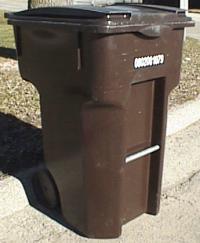 MONROE, OH - The final resting place for Touchdown Jesus' remains is a casket only slightly larger than the one used to send off Gary Coleman to his final reward.
Mourners seemed surprised that such a huge presence would end up in such a relatively small final enclosure. "When I thought about what Touchdown Jesus' casket would look like, this is not what I pictured," said Tammy Coughlan of Xenia. "If his casket were to resemble any celebrity casket I would have guessed Michael Jackson, or even Bea Arthur, but not Gary Coleman."

After the remains were gathered by workers using brooms and dustpans, they were placed in the casket for mourners to come by and pay their respects. Organizers of the funeral decided against having an open casket. "It might be too much for some people to take," said funeral director Barry Diaz. "Plus we'd have to worry about everything staying in place considering all this nasty wind we've had lately." It was also feared that an open casket would lead to visitors attempting to give Touchdown Jesus a very messy final kiss.

The sizes of their caskets are not the only similarities between Touchdown Jesus and Gary Coleman. Both sought to be taken seriously, but were ultimately more likely to make people chuckle and shake their heads. Also, both were reportedly used as a pawn to make money for unscrupulous people.