our breathtaking newsletter
Weekly gloriousness sent to your inbox.
Friday, October 18th - 7:00 PM-2:00 AM

DERF Happy Hour
Keep checking back here to find out where the next DERF Happy Hour will be!
Bobby Brown lowers flags to half staff after running out of blow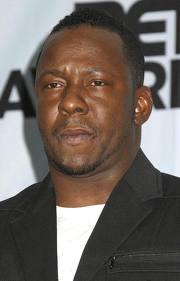 MANHATTAN, NY - Upon realizing his personal tragedy of being out of cocaine, singer Bobby Brown ordered his entourage to lower all flags in his general vicinity to half staff.

Brown's realization that he was out of blow came at 11:15 in the evening, and by midnight most area flags had been lowered to half staff while he mourned. The remainder of Bobby's entourage was sent out to find him more cocaine.

"This is the worst thing I have ever experienced," Brown explained. "I can't remember ever feeling this bad, especially not recently. In fact, I can't even come up with any idea of anything that could possibly make me feel this sad and alone. Oh, wait, I did accidentally drop a frozen pizza on the floor right after I cooked it last week. That was one hell of a bummer too." In fact, the loss of his frozen pizza did deeply impact Brown, as he reportedly held a three hour memorial celebration of the pizza's life after throwing it in the garbage.

Despite his personal distress over being temporarily out of cocaine, Brown remained an entertainment professional, going on stage to perform that night with his band New Edition. The concert went on without incident. Brown's did make a brief mention of his personal struggles at a slow point in the show when he softly whispered into the microphone, "I miss you, cocaine."

"In the end, I know I will get through this," Brown said. "I'm just glad to have the support of all these people I pay to be my friends. Plus I have my fans and lots of other support out there too. I even here some people in New Jersey lowered their flags to half staff so they could also honor the loss of my cocaine."