our breathtaking newsletter
Weekly gloriousness sent to your inbox.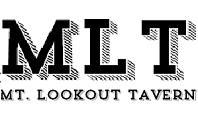 Tuesday, November 25th - 11:00 AM-11:00 PM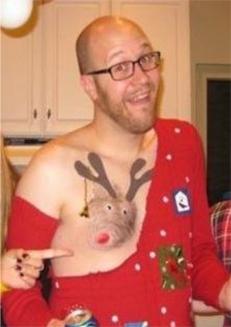 DERF Happy Hour
Friday, Dec 5 - 5:30PM-9:30PM
Ultrasound reveals Snooki's baby is a whore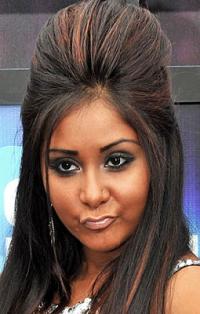 NEW YORK, NY - Despite trying to keep news of a recent ultrasound exam private, details have leaked revealing that Snooki's unborn child is a whore. Snooki and the baby's purported father Jionni have both expressed joy at the news.

Snooki and Jionni say that they did not initially want to know of any results from the ultrasound. "But, we just could not handle the suspense," explained Snooki. "The doctor raised his eyebrows and asked if we were sure that we did not want to know what it was. I yelled for him to tell me and he said that we are about to be the parents of a healthy baby whore. I was so excited I spilled my cocktail!"

"I really did not care what it was," said Jionni. "As far as I'm concerned, I could have been just as happy if it was a tart, a slut or even a knuckle dragging meat head. But I know Snooki was really hoping to have a full blown whore to raise in her own image. The smile on Snook's face when we found out is something I will never forget. Unless the paternity test comes back bad. In that case I'm going to drink until I forget the last five years of my life."

"I looked at those squiggly lines on the screen and my heart filled," said Snooki. "Then my lungs filled, and I let loose with a massive burp, but then my heart filled again. There it was, right in front of me. Ten little whore toes, ten little perfect whore fingers and the little outline of a whore nose and mouth! I'm getting excited again just thinking about it! Who has a beer bong and a cigarette?"