our breathtaking newsletter
Weekly gloriousness sent to your inbox.
Friday, October 18th - 7:00 PM-2:00 AM

DERF Happy Hour
Keep checking back here to find out where the next DERF Happy Hour will be!
"I have an extra ticket to REO Speedwagon at Riverbend" least successful Cincinnati pickup line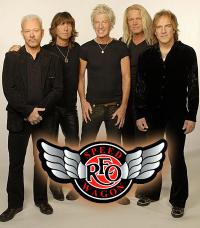 CINCINNATI, OH - After much research was conducted by area sociologists and dating experts, the phrase, "I have an extra ticket to Styx and REO Speedwagon at Riverbend" has been determined to be the least successful pickup line in the Cincinnati area.

"Yeah, some old creepy dude came up and used that line on me," said Hyde Park resident Brandy Grimes. "I didn't even know he was asking me to go to a concert because I've never heard of those bands. I thought maybe he was offering me a different kind of crystal meth. I'm glad I just shook my head and walked away, because I think I'd actually prefer to become addicted to meth than make a night out of that mess."

The Styx/REO Speedwagon tour has been a staple at the Riverbend Music Center for many years now. "I'm not sure what year they first started appearing here, I just know it was way before my time" said Riverbend employee Larry Stocker. "But my great grandfather told he first saw them here at Old Coney after coming home from World War II. And we have some old pictures of the lead singer from REO Speedwagon riding one of the pedal boats in the late 40's. It must of been a hot summer because his perm was really flat."

Though the concert still manages to attract fans, the pickup line has been declared a dismal failure. "There are a few factors in play here," said UC sociology professor Dr. Tonya Friedman. "First of all, someone who has one ticket to see this concert already has a strike against him. Anyone who has two tickets...well, you do the math.

"You can take all your fancy talking experts and stick 'em," said local classic rock fan and creeper James Walker. Walker has been attempting the pickup line for several weeks, and insists it's just a matter of time before it works. "It is a fantastic pick up line. One of these babes is gonna jump on the offer, and be on my arm all night. From the moment we park my car in a muddy hole on the side of Kellogg Avenue, to the sweet lovemaking music that hot chick from REO sings, to Styx opening up their set with 'Come Sail Away', to Styx doing their second encore of 'Come Sail Away.' It's gonna be magical. Then, hopefully she'll be feeling frisky while we sit in traffic for five and a half hours after the concert."

The pick up line is shown to not be helped by mentioning the concert's third act, Ted Nugent. Nugent has many fans in the Cincinnati area, but not among the 18-34 year old female demographic targeted by pickup lines. "Ted Nugent, huh?" said the still incredulous Brandy Grimes. "So, as a bonus, I might have a 65 year old man in a loin cloth shooting flaming arrows at me? Yeah, I think I'm gonna pass."