our breathtaking newsletter
Weekly gloriousness sent to your inbox.
Monday, December 16th - 5:00 PM-9:00 PM

DERF Happy Hour
Keep checking back here to find out where the next DERF Happy Hour will be!
British tabloid releases first interview with Kate Middleton uterus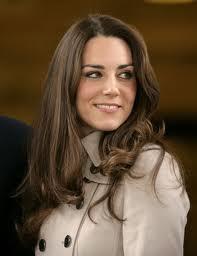 LONDON, UK - British tabloid, The Sun, has scooped the competition and is set to publish the very first interview with newly pregnant Kate Middleton's uterus. Staffers at The Sun finally obtained the interview after months of intense inter-uterus negotiations.

"We're thrilled to have gotten access to the Princess uterus," said Sun publisher Malcom Cahill. "We think our readers will find that this is a uterus we can all be proud of. This is a uterus in the grand tradition of British uteruses. We, perhaps, are looking at what may be the greatest uterus since Queen Mary's. God save the Queen. God save this uterus."

The interview addresses some pressing concerns and rumors among the fawning British population. Chief among these is a rumor that Kate's uterus is in a spat with Queen Elizabeth's uterus. "There were some nasty reports from insiders," said royal watcher Kenneth Branson. "Some claim that Kate's uterus called the Queen's uterus a wrinkled up useless bag. It is wonderful news to find out that this is not the case, and that Kate's uterus holds the Queen's uterus in the highest regard."

Other news from the interview with Kate Middleton's uterus includes the revelation that the uterus once posed for some racy photos with a shady photographer. However, the photos and all negatives where confiscated and destroyed after a lawsuit. It was also learned that the uterus really enjoys mystery novels, yoga, and a good supply of blood. Dislikes include toxins, bad breath, and snakes.

Though Kate's uterus was finally brought to the public eye via an interview, the British people's thirst has not yet been quenched. Other tabloids are now working hard to secure the first ever interview with Pippa Middleton's uterus, and several claim to have photographed her reclusive uterus while it was swimming nude in Mallorca.