our breathtaking newsletter
Weekly gloriousness sent to your inbox.
Thursday, January 19th - 5:00 PM-9:30 PM

DERF Happy Hour
Keep checking back here to find out where the next DERF Happy Hour will be!
Ashley Judd stops brushing teeth in preparation for Kentucky Senate run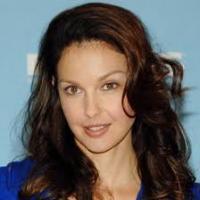 HOLLYWOOD, CA - In an apparent confirmation of rumors concerning a potential run for Senate, Ashley Judd has begun the process of wooing Kentucky voters by no longer brushing her teeth.

"Connecting with the voters is of upmost importance," explains political science professor Dr. Donald Yang. "Ms. Judd's ravishing smile is a definite disconnect between her and the great people of the commonwealth of Kentucky. The only other option would to have her not smile too often on the campaign trail, but no one likes a grumpy candidate either."

Judd's potential opponent, incumbent Senator Mitch McConnell, publicly has paid little attention to the possibility of defending his seat against Judd. Privately, however, McConnell's campaign staff has been gearing up for a fight. "A few months of relaxed dental hygiene is not going to fool Kentucky voters," said McConnell advisor Henry Crane. "Mitch McConnell hasn't brushed his teeth in decades. He's the real deal. He's also prepared to knock out a few of his front teeth if necessary."

Judd's passion for politics may not stop at a refusal to brush her teeth, advisors say she may take things further. "Ashley is willing to begin taking crystal meth if needed," said campaign coordinator Nick Garvin. "The resulting 'meth smile' will make her seem like part of the family in many Kentucky homes. She's also considering selling off all of her shoes, both to raise money for her campaign, and also because she won't be needing them while walking from county to county in her barefoot campaign."