our breathtaking newsletter
Weekly gloriousness sent to your inbox.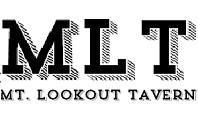 Friday, October 31st - 11:30 AM-11:00 PM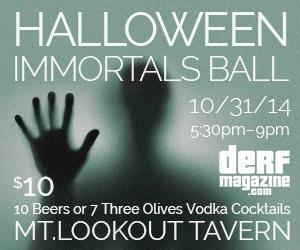 DERF Happy Hour
Friday, Oct 31 - 5:30PM-9:00PM
Santa cracks down on Elf workplace tweeting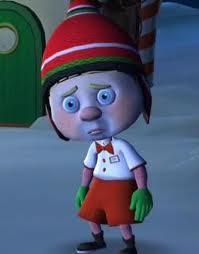 NORTH POLE - In a sign of technology's grip on the modern workforce, Santa Claus has issued a warning to his elves that on-the-job tweeting is no longer allowed in the workshop. The tweeting ban is effective immediately, and is expected to increase chances for on-time Christmas deliveries.
"We feel like we are being treated as children," said workshop steward Narvis Beene. "Well, we are not children. We are three foot tall magical beings, dressed in colorful festive garb. We will not stand for this. Our squeaky little voices will be heard."
The Elf Union has been in a state of turmoil for several months now, after the North Poll passed legislation declaring that it was a "Right To Work Zone." The new legislation severely dampens the negotiating power of the elf union. "Ultimately, the tweeting ban is not going to make me want to quit my job. I just want to keep track of what's going on in the world," said an elf who wished to remain anonymous. "Plus, I love to retweet the crazy antics of Ashton Kutcher! That guy is a card!"

The tweeting ban came about after management expressed concern over privacy issues. "We had elves who were on the verge of ruining people's Christmas," said management spokesman Dante Clemment. "Like this tweet, it says, 'cobbling a diamond bracelet for a lady in Muncie, Indiana. Hope it makes her forget her husband slept with the babysitter.'"

Other elves were accused of sending out tweets that could be deemed as detrimental to the image of the North Poll in general and Santa in particular. "Someone is a little too jolly today," read one tweet. "Either got into the egg nog early or he got an early present from Mrs. Claus."

For his part, Santa thinks that a ban on tweeting is common sense. "Ho Ho Ho," he explained. "We just need to have everyone working as hard as possible to make everyone's Christmas merry! I had a feeling when I told the elves to carve themselves smartphones for Christmas last year that this might happen. Ho Ho Ho."