our breathtaking newsletter
Weekly gloriousness sent to your inbox.
Sunday, December 17th - 5:00 PM-9:00 PM

DERF Happy Hour
Keep checking back here to find out where the next DERF Happy Hour will be!
Kardashian pregnancy coverage interrupted by Obama Inauguration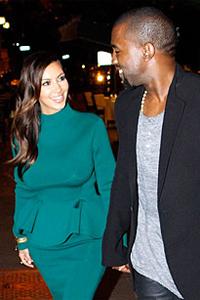 WASHINGTON, DC - Cable news networks were scrambling this week as continuing coverage of the Kardashian pregnancy was repeatedly interrupted by reporters attempting to make news out of the Obama inauguration.

FOX News' Britt Hume was in the midst of an in-depth panel discussion on how Kim Kardashian's pregnancy would have an impact on her relationship with her sisters when a Fox News Alert forced the anchor to cut away. "We had Netanyahu on satellite," said Hume. "And he was just about to point out how Kourtney's kids might make good babysitters when we were forced to go to live coverage of the inauguration. I hope I was able to sound professional as I cut him off and said that we needed to check in on some crap happening in DC."

On MSNBC, host Christ Matthews was about to begin an interview with Karashian step father Bruce Jenner when his network abruptly cut to an inauguration story. "There I was, looking directly into the eyes of a long sought interview," explains Matthews. "When the big wigs decide we need to pay attention to a dog and pony show going on in the nation's capital. The worst part is, by the time they came back to me, Bruce was in desperate need of another Botox injection and refused to go back on the air. The world will never know his thoughts on whether or not Kanye West will change diapers."

CNN's chief of operations issued an apology to all viewers who were annoyed by the Kardashian pregnancy coverage being tossed aside for inauguration stories. "I hope our viewers understand that we will not make a habit of this," explained CNN vice president Donald Feinstein. "We have simply entered a new age in media where every little story like this needs to get some attention. I'm sure things were better back in the early history of our nation. The media was free to spend as much time as they wanted discussing large proportioned celebratants without having to cut away to coverage of George Washington's inaugural speech. Those were the days."