our breathtaking newsletter
Weekly gloriousness sent to your inbox.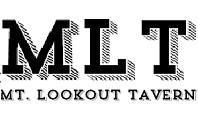 Friday, October 31st - 11:30 AM-11:00 PM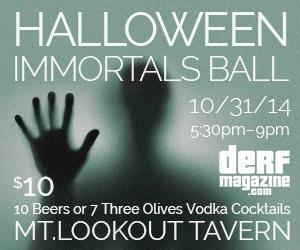 DERF Happy Hour
Friday, Oct 31 - 5:30PM-9:00PM
Tension mounts as Angelina Jolie attempts to adopt Kim Jong-un
PYONGYANG, NORTH KOREA - As the world watches out for a potential conflict between North Korea and South Korea, tensions continue to mount. The situation has been made more complex and perhaps volatile by the announcement that Hollywood actress Angelina Jolie is in the process of attempting to adopt North Korean leader Kim Jong-un.

Jolie is famous for her proclivity toward adopting third world orphans. She has reportedly had her eye on adopting Kim Jong-un for several years now since the passing of his father Kim Jong-il. "Whenever there is a child in need, Angelina will be there," said Jolie's publicist Maureen Lowell. "It matters not whether that child is starving in sub-Saharan Africa, abandoned in remote China, or a 30 year old with his finger on the button of Armageddon in North Korea."

The United Nation Security Council held an emergency meeting concerning the potential adoption, fearing that the motherly influence of Jolie could worsen the situation. "There are many factors at play here," explained senior UN diplomat Sir John MacLaren. "We worry that South Korea's leadership may become jealous of Kim Jong-un's famous mother. We worry that Kim Jong-un may begin further acting out in a manner befitting the child of a celebrity. We also worry that Angelina Jolie may try to address the UN, thus rendering us even more silly and irrelevant than we already are."

Kim Jong-un has not commented on the potential adoption, but has stated that Jolie is someone who he respects. "She seems good woman," said the Korean dictator in his adorable broken English. "Maybe good mother-type who can become most respected in the mightiest land of North Korea. I speak no word on adoption. I do say that I like breast feed."